One of the most versatile uses of LED is in the form of LED Strip Tape. It's an extremely popular product with it's low cost, ease of use, and versatility. LED Tape is a general term that encompasses the many iterations available. While some kinds do vary, understanding LED strip tape and the options available can go a long way in helping create some great installations.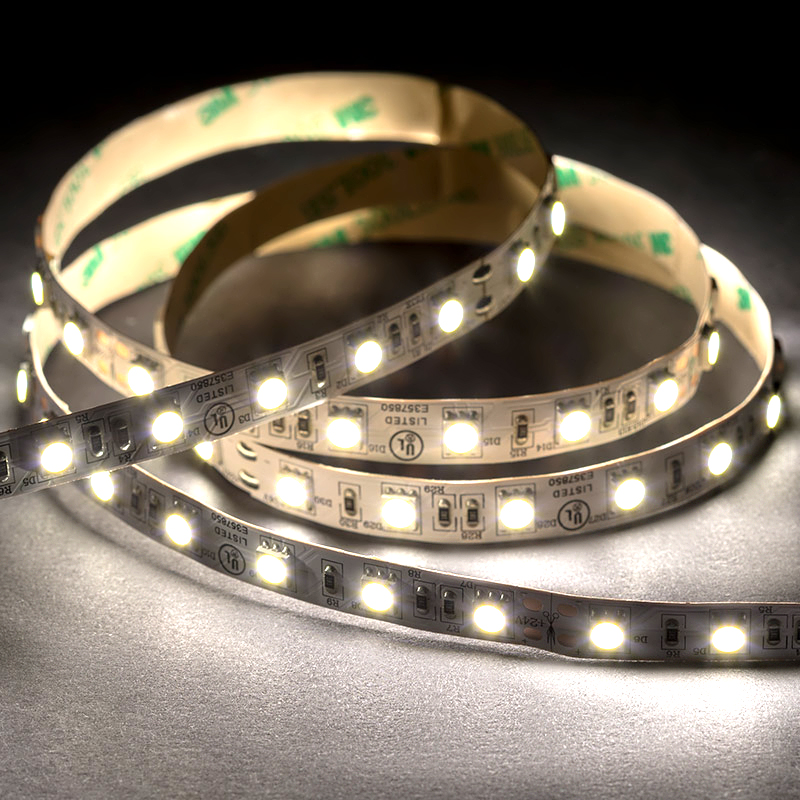 About
LED Strip Tape typically comes in rolls of about 5 meters (just over 16′) long. The tape is about a 1/3″ wide (10mm.) This helps to make the tape extremely flexible allowing for placement on virtually any surface. The can be connected end to end and many include an adhesive backing that makes installation (permanent or temporary) quite simple. Need them shorter? Cut the tape in the proper spots and you get extreme customization.
With LED Strip Tape the applications are virtually limitless. From edging stages, to incorporating in stage/set design, to home lighting (indoor or outdoor,) the sky is the limit. Actually, your creativity is probably the true limit. It's really amazing what can be accomplished with LED Strip tape.
Before getting started with LED tape, you should consider a few things:
Join Us At SALT19 Conference!
We want to help you grow in your creative, technical and musical ability so you can make a kingdom impact on your local community. So, we're bringing in 50+ speakers and experts for 40+ workshops, sessions and labs so you can be more of who God made you to be.
Tickets are running out, so head over to SALT19.com for all the details and register today.
LED Strip Tape Versatility
Indoor/Outdoor Use
LED tape comes in various water-proof variations. Some are not water-proof, which are great options for indoors in places where moisture should never be an issue. If you are using outdoors, near any water elements, or in a place where you are concerned  could get wet, then go with the LED tape that combines a silicone water coating and water/moisture resistant connectors. Remember, it's not just the tape to consider, but the elements that directly connect.
LED Strip Tape Length
Before you choose your Tape, you want a general idea of the total linear distance you are going to need. As we said before, LED Strip Tape can be cut to fit, so the length is just going to be what your overall project needs. We would recommend adding some extra, especially if this is your first usage, as it can be a little tricky to get your lengths, cuts, etc. perfect the first time.
Ambient Light and LED Strip Tape
LED Strip Tape pixel densities are measured in pixels per meter. This number depicts how many LED lights the strip contains in one linear meter. From 30 to 144 and up, the basics are the higher the number, the brighter the light output the tape will price. A higher pixel density is extremely important in high light situations such as on stage elements, outdoor placement, etc. Always remember, even though this is an LED product, that the more LEDs there are the higher the power consumption will be.
With constantly progressing technology and exciting new products being developed, the possibilities for creating with LED are endless!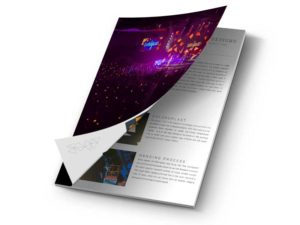 EXCLUSIVE BONUS:
Want to know more about LED Strip tape and how SALT incorporated it from concept to execution?  Get a free download of the SALT15 Stage Designs. Click Here To Download!
Content for LED strip tape is definitely something to keep in mind. While many will run LED Strip Tape as a lighting element, some will use it as a video piece to enhance other elements in the production. Perhaps it's your low-res element outside of your projection or LED wall. Or maybe it's lining set pieces, geometric shapes, etc. and you use it to enhance those elements.
Either way, understanding the content to be used with LED strip tape is key to it's success. You're going to want a lot of high contrast content. Abstract lines, patterns, and shapes are the types of media that will pop. Avoid using detailed imagery or content  that consist of gradient elements as these will diminish the effectiveness of the LED Strip Tape.