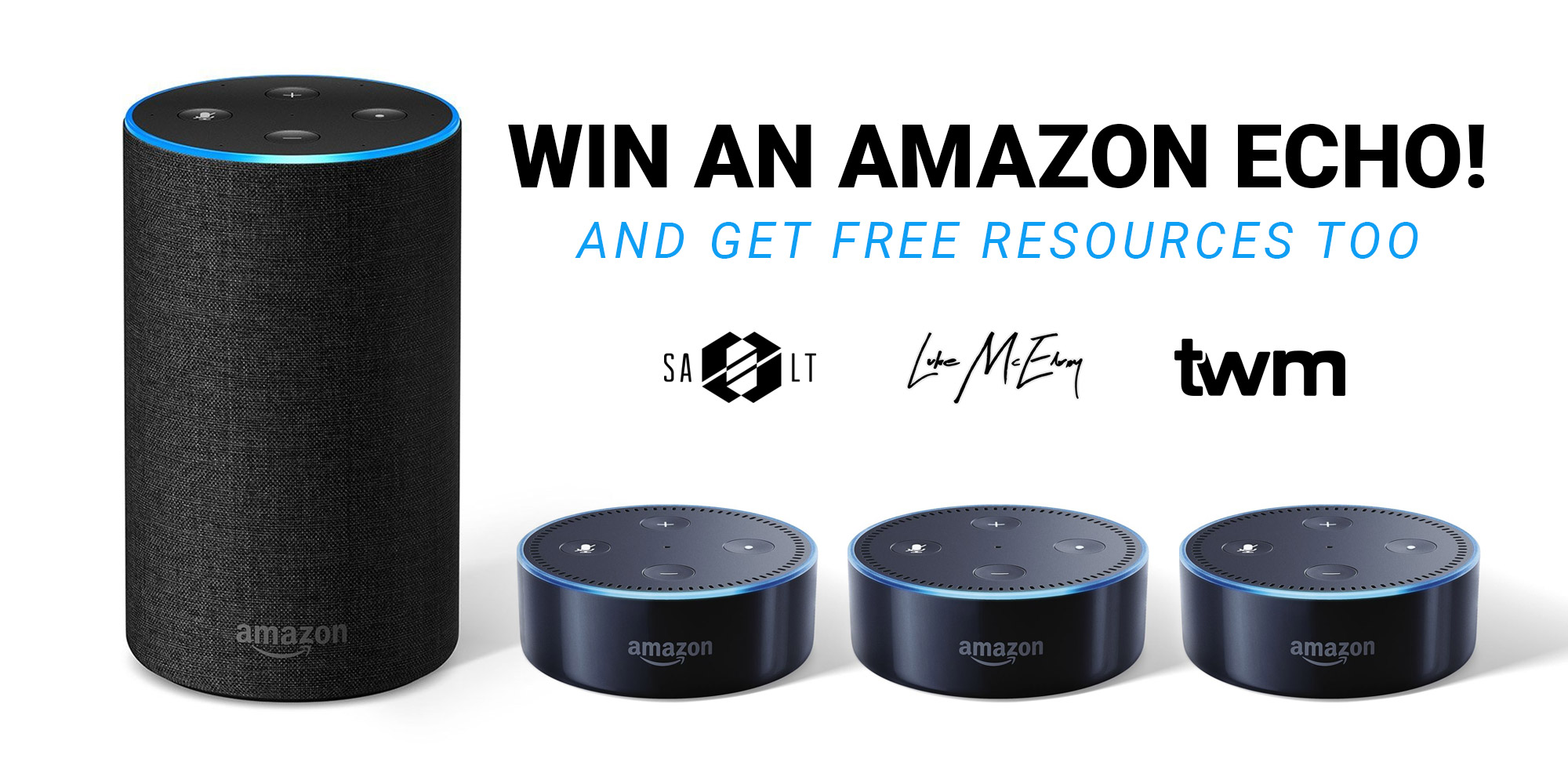 Win an Amazon Echo + More!
SALT Conference, Luke McElroy and TripleWide Media are giving away one Amazon Echo, Three Echo Dot's and sending everyone free resources. Winners will be announced Thursday, March 8, 2018. See below for what you can win:
Amazon Echo
One Winner will receive an Amazon Echo. Turn your office, living room or any other space into a smart room with Alexa! The echo can control your lights, turn on/off your fans, set the temperature, play music, read you an audiobook and 1,000's of other amazing things! Enter to win today to be eligible to win the grand prize of an Amazon Echo.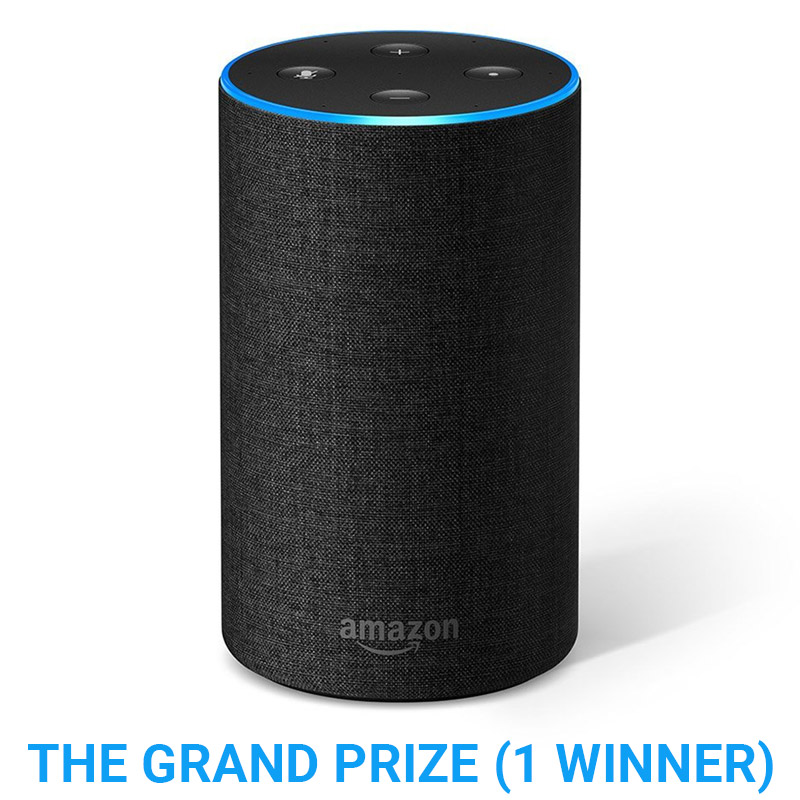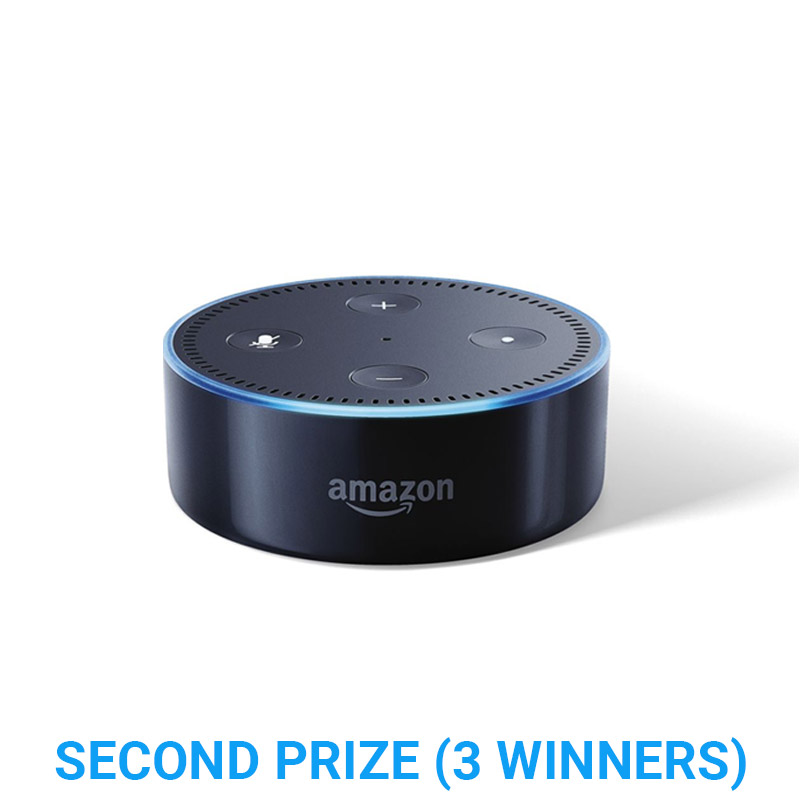 Amazon Echo Dot
Three Winners will receive an Amazon Echo Dot. It includes all the features of the Amazon Echo without the premium speaker. These are great for your office, or even better when you connect to a pre-existing sound system. Enter today to be eligible to win one of three!
Lyric Templates, Production Ideas & The Guide to Color Theory!
Everyone wins something though! After you enter to win, each of the email lists you join will automatically hook you up with these great FREE resources! You'll get 34+ Lyric templates for ProPresenter, a great way to enhance the lyric look of your screens this easter! You'll also get TripleWide Media's in-depth look at 12 creative production concepts with this 10-page guide. And finally, Luke McElroy will hook you up with the never before released Color Theory Guide. Enter to win now!

Learn more about the brands who are supporting this giveaway:
Official rules apply:
"No purchase necessary."
Each entrant receives one free entry without exchange of email subscription, or social media engagement.
Email subscription is for TripleWide Media, Salt Community, and Luke McElroy email lists – will automatically be subscribed to each list upon entry.
Winners must reside or have a mailing address in the United States of America. International shipping is not permitted.
Contest begins Thursday February 22, 2018 at 12:00:00 AM and completes on March 08, 2018 at 11:59:59 PM (Central Time US & Canada)
There are 4 total prizes offered. Each winner may only win one prize during this contest – Amazon Echo Giveaway. Prizes are: 1 Grand Prize – Amazon Echo. Additional prizes – 3 Individuals will win an Amazon Echo Dot. Retail value based from current prices via amazon.com.
Odds of winning dependent on total number of entries completed.
All prizes offered will be awarded and distributed upon confirmation of current mailing address for contest winners.
Selection of winners will be automated via the contest application.
Winners will be announced via blog post at articles.triplewidemedia.com on March 9, 2018
Orange Thread Media, TripleWide Media, Salt Community, Luke McElroy operate indepedently and without relationship, endorsement, or promotion from Amazon, Echo, Echo Dot, MailChimp, Facebook, Instagram, Twitter, Nasa, Krispy Kreme or Starbucks.
Orange Thread Media – PO Box 128341 – Nashville, TN 37212