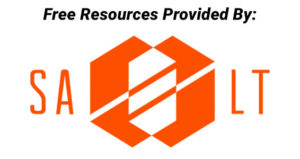 FREE RESOURCES FOR CREATIVE MINISTRY
Pro6 Templates
Inside this amazing free resource from SALT Community, you'll find 34 free ProPresenter Templates (each one has a dark and light version, resulting in over 60 useful templates) as well as 10 Lower Third templates to use if you're doing IMAG. The best part is that every part of this bundle is fully editable within ProPresenter.
Simply follow the steps to install the custom fonts, and you'll be ready to install with the click of a button (steps included upon download). Hopefully these free ProPresenter templates will make your preparation for weekly services a little bit easier!
DOWNLOAD!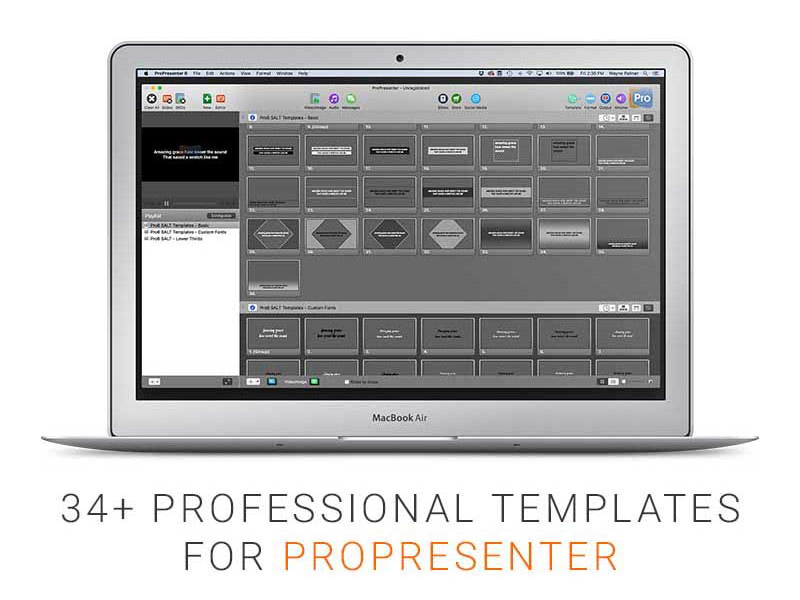 The Interview Pack
During SALT19, we were able to catch up with with several of our speakers and to gather some great tips to bring to our SALT Community.  Hear from recording artist Meredith Andrews, Jay Kranda online pastor at Saddleback Church, speaker and leader Joseph Sojourner and Creative Director for Brentwood Baptist Church Darrel Girardier.
DOWNLOAD!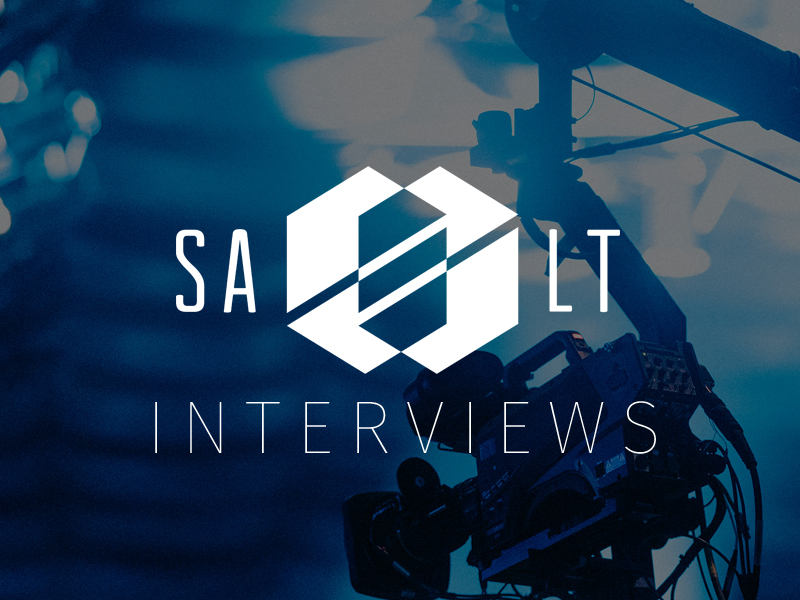 Pro7 Shortcuts
Looking for a single PDF that combines ALL the ProPresenter 7 keyboard shortcuts? Even the most skilled users of ProPresenter leverage the power of keyboard shortcuts to make operating, editing and modifying easy, quick and worry free in a live environment.
On this Pro7 Keyboard Shortcuts Cheatsheet, you'll find a bunch of the most commonly used keyboard shortcuts all on one convenient document. Download. Print. Post. It's that easy!
p.s. This resource includes PC and Mac versions!
DOWNLOAD!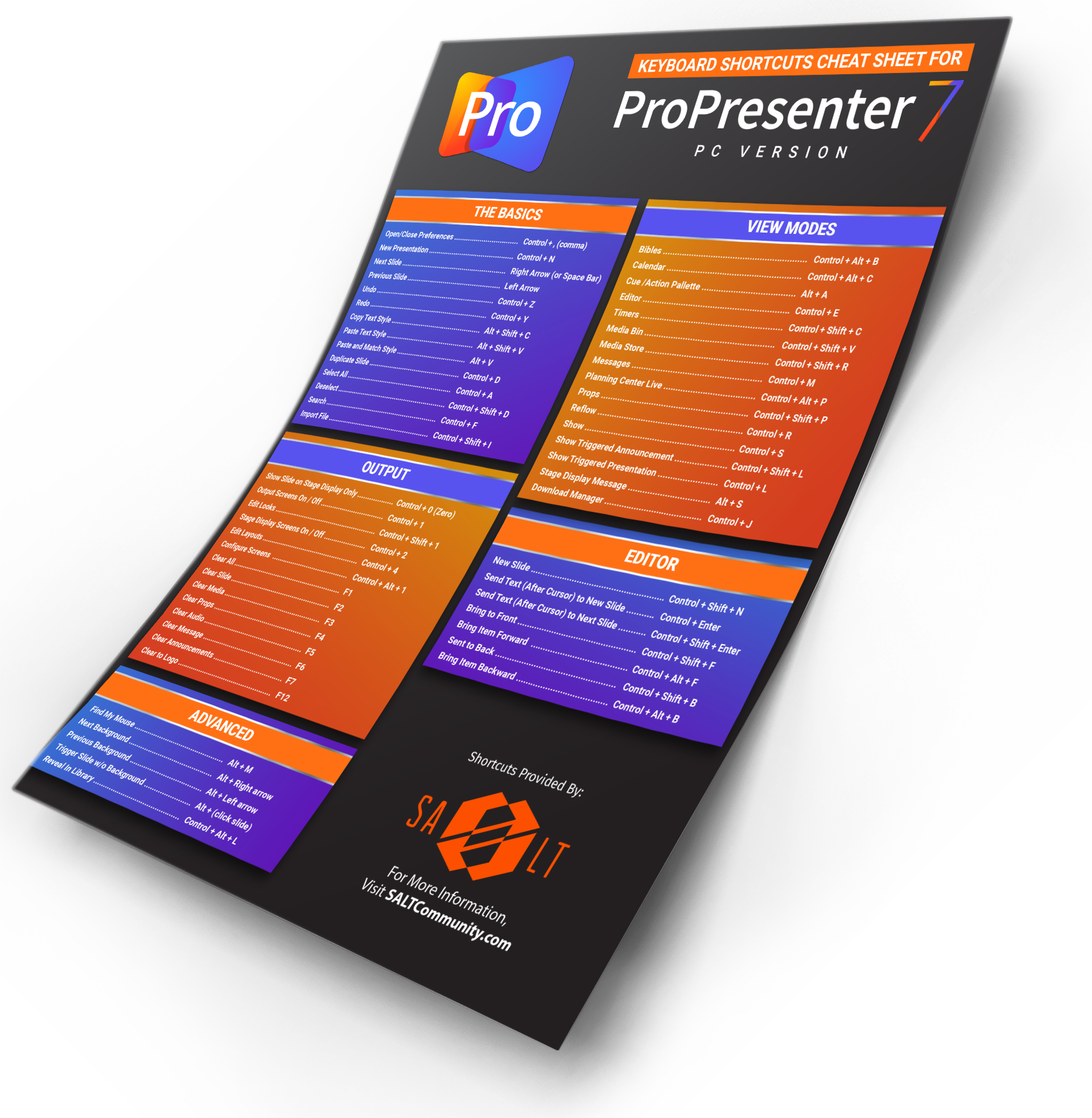 Backstage Videos
During SALT19, we sent a film crew to capture behind the scenes, backstage content on how our production and creative team pulled off some of the amazing stunts they accomplished during the conference. In this free resource, you'll get to go backstage with our creative and technical team.
Learn how we used creative boards to program our main stages at SALT19.  Hear how our creative team came up with the idea of the set design and theme for SALT19 and how we used our B Stages to create memorable moments.
DOWNLOAD!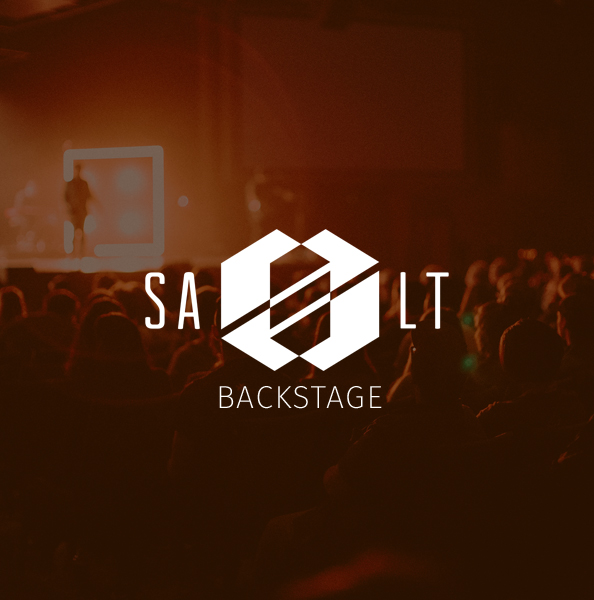 Volunteer Automation Guide
In this amazing step by step guide, put together by the team at SALT Community, you'll uncover the best way to automate your volunteer's training process. This download comes with the 10-page guide and a video tutorial.  By leveraging the tools of SALT University and Mailchimp's forever free account you will be able to implement a program for your volunteers.
Every volunteer can get personalized and one-on-one training from you, by using an annual or monthly pass to SALT University and an automation mailing campaign. We'll take you through setting up your volunteer training curriculum, to maximizing your templates and setting up the email lists and groups.
DOWNLOAD!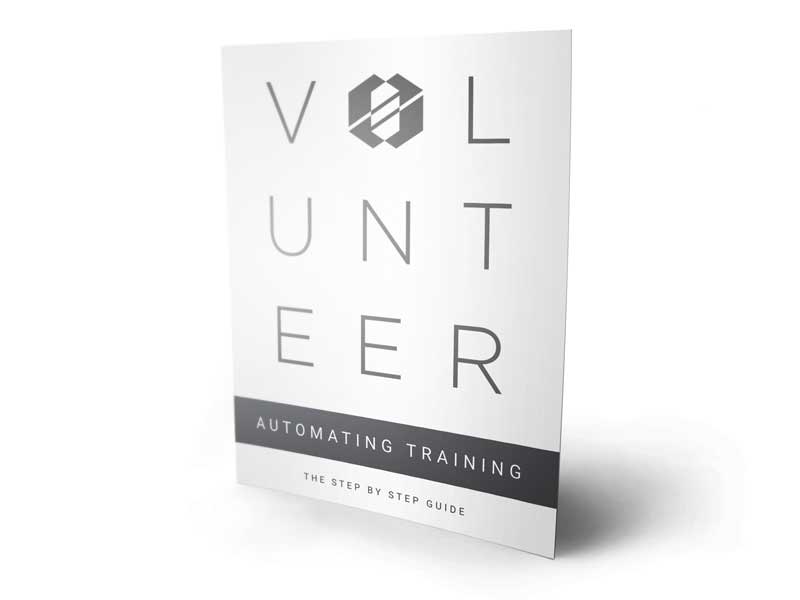 FREE DOWNLOAD:
To download all of these free resources, from the SALT Community, simply fill out the form below and we'll email you a link to download immediately.