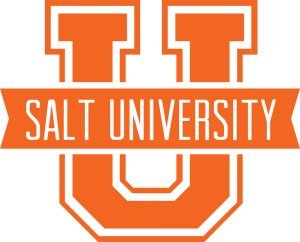 SALT UNIVERSITY
Inspire. Equip. Engage.
Free Preview Week is Over. Thanks for joining the fun!
Inspiring the Creative.
Equipping the Church.
Engaging the Community.
Do you find yourself frustrated that you don't have the time or resources to create the church culture you want?
Does your budget limit the number of staff and volunteers that can attend an annual conference?
Do you struggle to find new ideas and strategies as you execute Sunday every week?
Do you want to expand your knowledge in audio, video, lighting, communications and leadership?
If you answered yes to any of these questions, then SALT University is here to help!
The free preview week has concluded, for more information on pricing and plans, click here!
Sign Up Now!
Expand your creative potential with SALT University by joining the hundreds of churches around the world that use this incredible learning resource. With over 300 hours of in-depth, practical and relatable training on topics like Filmmaking, IMAG, Graphic Design, Stage Set Design, Lighting and more!
Filmed at the various SALT Conferences over the past several years, our library of training videos is the most comprehensive and includes some of the worlds most respected teachers and leaders.