SALT Q&A: 6 Tips to Combat Burnout
Visionary and Founder of SALT Conference, Luke McElroy, was able to chat with Nathan LaGrange from Life Impact Ministries. Nathan has been a SALT leader for years and, before joining Life Impact Ministries, was the senior pastor of a church in Indianapolis, IN (0:01 – 4:57).  Nathan had some great perspective on how the creative technical practitioner has gone from a supporting role in the church to a crucial role in the church and how the relationship between technical practitioner and pastor is so vital in today's new norm (4:58-12:07).
However, with this new shift the church practitioner has been in a "hustle" mentality, and with that comes the possibility of experiencing burnout. Trying to combat burnout can be a struggle unless we get, not just physical rest, but mental rest as well. We need to use this time to realize that we have an opportunity to unite, to show grace to our senior pastor, our volunteers, the others on our team, and we have an opportunity to evaluate our hearts and allow God to work. (12:09 – 33:42)
That said, Nathan gives some great advice to all of you working 60+ hours a week and in constant hustle mode.  He breaks it down in the form of the six R's.  The first 3 R's should be considered a reset, a time to breathe and to get your mind ready for what God wants to do in your life.  The last 3 R's should be a time for you to allow God to direct your path and help you plan.  As Nathan shares, "If you rest well, you will receive God's plan well." (33:43 – 43:09)
Rest
Repentance
Re-establish
Re-Discover
Re-Imagine
Re-Enter
Lastly, with Easter looking a lot different this year from any year in the past, it is easy for us to look at the Monday after Easter and think "now what?"  The bottom line is that Jesus has called us to be the church, so we have to figure out how to do that without the use of a physical building and without getting to meet in person.  God has called us, those in the SALT Community, to be the creative engineers, the innovators. This is our time to help solve problems in this new norm AND to be SALT and LIGHT.  (43:10 – 50:19)
If you want to continue this conversation by reaching out to Nathan, he is available by email at [email protected].  In addition, we had some great discussions (before we lost connection) during this FB live stream, so I encourage you to check out the comments section for some great feedback.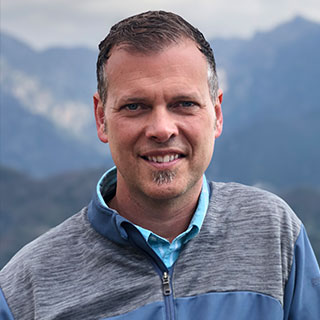 Nathan and his wife Tricia serve in full-time ministry. Their mission is to help others restore, renew, and refresh other leaders so that they can continue impacting their communities and moving the Gospel message forward.
LEARN MORE ABOUT NATHAN'S MINISTRY
Livestream at a glance:
1. (0:01 – 4:57) Introduction and welcome.
2. (4:58-12:08) The new relationship between Tech, Communications teams & Pastor/lead team.
3. (12:09 – 33:42) The "hustle" mentality is very real.  How do we combat burnout in this season of ministry? How do we have a conversation with our pastor about the need for some rest?
4. (33:43 – 43:09) Practical things you can do to refresh yourself right now.  The 6Rs (Rest, Repentance, Re-establish, Re-Discover, Re-Imagine, Re-Enter)
5. (43:10 – 50:19) This may be the first time that the physical building of the church is closed for Easter Sunday…. What do you want to say to our community as they enter Holy Week in a way that is so different? 
6. (50:20 – 58:27) Final Thoughts and how to get in touch with Nathan if you need to continue the conversation.