The worship ministry at our church just released a live worship CD project. The album has eight songs recorded live during our Sunday services in 2017. There are a lot of things that go into creating a project like this, but one thing that often gets overlooked is music licensing, which essentially pays the songwriters for the use of their songs. Securing the mechanical licenses for the songs turned out to be more of a lengthy process than I thought it would. Securing the rights was a bit more involved than I had originally planned for, and hopefully you can learn from a few of my mistakes with these simple tips.
As worship leaders, I think we're a bit spoiled by CCLI. There are tons of music licensing requirements from printing the words on the screen to streaming our services online to uploading mp3s to Planning Center Online for rehearsal purposes. And yet CCLI makes it so easy by allowing churches to pay a flat fee based on congregation size.
If I had to go through what I had to go through to secure the worship CD mechanical licenses for every single Sunday morning worship set, I think I'd have more gray hair than I already do. To record a cover of a song, you need to obtain a mechanical license. On the surface, mechanical licenses are pretty straight forward. You essentially pay $0.09 per song per copy, and maybe a bit more if the song is longer than five minutes.
It's not what to pay, but who to pay that gets a bit tricky.
Back in the 90s, our little college ministry worship band wanted to record several worship songs and release them on cassette (remember those?!), and I was the one that had to research all the publishing companies and call them on the phone to obtain the licensing. So I've had a bit of experience doing this before, and I remember the Harry Fox Agency being the one-stop-shop for all things music licensing.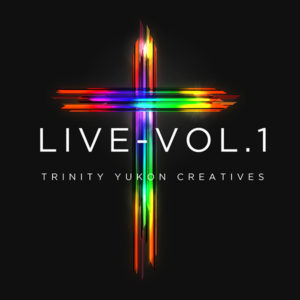 How We Did Music Licensing
The good news is that in the twenty-first century the Harry Fox Agency has a website where you can search and buy mechanical licenses (much like you can buy paper towels from Amazon). No more calling people on the phone, faxing paperwork and sending checks in the mail. The bad news is that the Harry Fox Agency didn't represent any of the songs I needed for the worship CD. In fact, there are many popular Christian worship songs that aren't available on their website.
So I continued my never-ending research.
I learned that an overwhelming majority of modern worship songs are administrated by Capitol Christian Music Group. Their website (capitolcmglicensing.com) is very easy to use and allows you to select the songs you need, add them to a cart, pay for the licenses online, and be completely legal in a matter of minutes.
However I found one small problem. Many songs are written by multiple songwriters, handled by numerous publishing agencies. So the hunt becomes figuring out who—and how many "who's"—to contact. Here were some of those other "who's":
If one publisher only administered a portion of the rights, their website would occasionally tell you who else was the administer. Sometimes it wouldn't. Sometimes it would tell you, but it would be wrong.
If you find yourself researching who to contact, I may suggest a great tool I discovered in this process: SongSelect. Where you would normally search for lyrics and chord charts, I would search for the song, and at the bottom of the page it tells you all the publishers. More importantly, it tells you all the administrators, and that's the "who" you need to contact.
The Easier Licensing Solution
What if you don't have the time or the energy to contact each and every individual publisher, go through this process, secure the right license and fill out all the corresponding paperwork? Well there's an easy solution for you!
In all of this I found a company called. Easy Song Licensing (easysonglicensing.com), and they do exactly what their name says. They will do all the research for you and pay all the people necessary. You just pay them the royalty amount—that $0.09 per song per copy—plus a $14.99 fee per song. And that price seems fair for the service they provide, but for our project it would have cost our church an additional $120 to secure the copyrights for all the songs.
In hindsight, I wish I would of used them for a few songs for two reasons. First, to secure songs that have multiple administrators or publishers. Here's a great example:
"What a Beautiful Name" has only two song writers, both under Hillsong Publishing (Capitol administrated). It was simple to buy the license from one outlet.

However, "Death Was Arrested" has five songwriters, SIX publishers, and three administrators. That song would of been worth the $15 for them to chase all that information down instead of me spending multiple days—and multiple headaches—getting mechanical licenses for one song (#iheartnorthpoint).
Second, Easy Song Licensing would have saved me money. A mechanical license for a song is always going to be that $0.09 rate for a song that's five minutes or less, but if one publisher owned 10 percent of a song and that's the only song you needed from that publisher, you essentially only owe them less than a penny per copy. However, that music publisher probably has a $20 minimum, so I would of been better off to pay Easy Song Licensing their $15 instead of paying a publisher's minimum.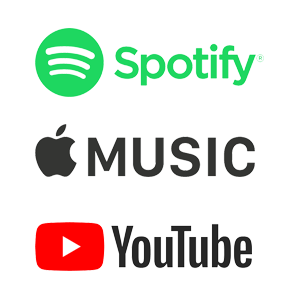 Final Thoughts
Something I learned is that the mechanical license rate for a physical copy (i.e. a CD) is the same rate for a permanent download (i.e. the iTunes Store). However, it requires two separate license agreements. You have to obtain a mechanical license for the amount of CDs you plan to manufacture and obtain a separate mechanical license for the amount of downloads you estimate will be needed (the estimate requires that you pay before the songs are actually downloaded).
When it comes to websites that stream music like Spotify, Apple Music and YouTube, there technically is a music license required to do that. However, most of the major streaming websites will take care of the licensing on your behalf. That means if you just plan to release your worship project on Spotify or upload a music video to YouTube, you don't have to go through this process.
I hope this helps you learn a bit more about licensing songs for your own live worship album, and saves you a little bit of the research that I had to endure during this process.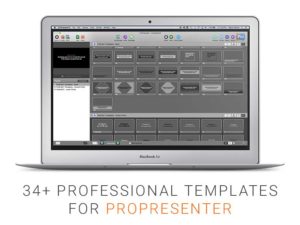 EXCLUSIVE BONUS:
Get a FREE download of 34+ ProPresenter Templates from SALT Community.  Click here to download