When I heard about the book from Douglas Hood, The Worship Unicorn: Ten Ways to Pursue Authentic & Engaging Worship, I was intrigued.  I mean who doesn't want to read a book about Unicorns and Worship right??  Once I finished it I realized that the author Doug, had just outlined a very practical book with the overarching theme:
Understanding Your Community (as a Worship Leader)
Understanding Your Role (as a Worship Leader)
Understanding the God Is In Control
Too many churches are consumed with copying each other, specifically in the area of music and worship. Where is the uniqueness? Where is the individuality? We don't need song leaders; we need WORSHIP leaders!  If you are going to create an environment of engaging worship you need to understand your congregation.  For instance, the congregation at Tabernacle Baptist in Decatur, IL may not engage in worship like the congregation at Vu Church in Miami.  Your job as a Worship leader is to understand where YOUR congregation is and help lead them.
To do that you must understand your role and discover what makes you "you". You have a story to tell. You have a style, and a voice, and a way of communicating that is unique to you. Embrace that! If you allow yourself to be raw and real with your congregation, you will be a better leader, people will grow more connected to you, and ultimately you can lead in a more powerful, authentic, and God-honoring way.
One of the things Doug mentions in his book is "Creating memories for your congregation."  I love this!  I have been doing SALT Conference for several years now and 1 year in particular we had a new song that was written by the Worship Band that year.  Of course our SALT Community didn't know the song but the moment the song was introduced, I watched the posture of the attendees change from just "singing" the words to being "moved" by the words. Funny thing… because it was a new song no one really knew the words but they were definitely singing something.  Why did that happen?  I can't really answer that question except to say it was GOD. What I will tell you… that moment made such an impact, that during the weeks following I was inundated with phone calls and emails from worship leaders trying to get their hands on THAT song.  They wanted to get their hands on the song in the hopes of sharing it with their congregations.  Music moves people and your job as a worship leader is to lead and shepherd your congregation.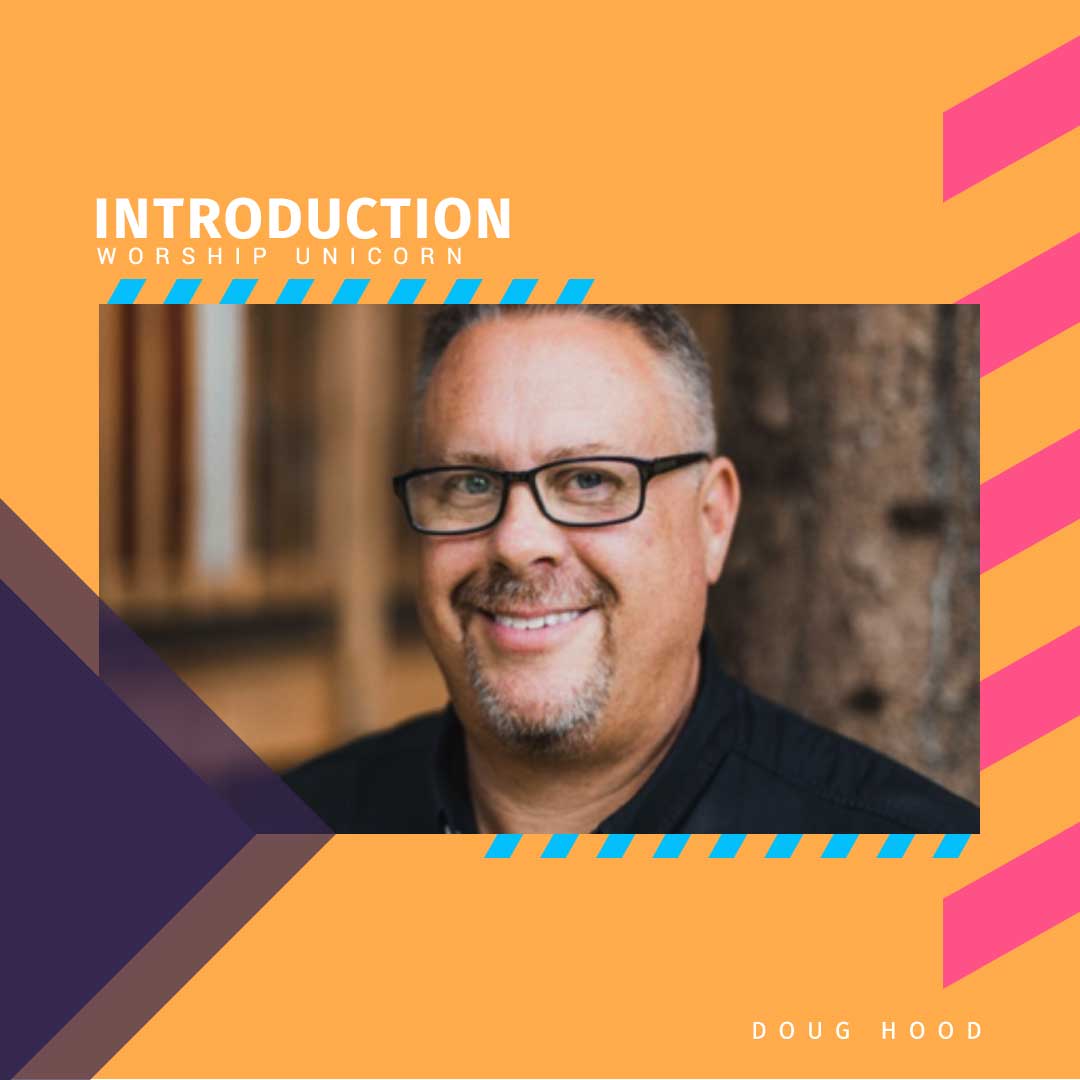 The Worship Unicorn is a Workshop!
This article was just the tipping point to the deeper and more practical discussion.  Author, Doug Hood, of  The Worship Unicorn now has a workshop on SALT University.  You can check out the previews by clicking the button below!
Learn More
All that said, this book is easy to read. Each chapter shares real-life personal stories that will inspire you to lead better and create a posture of engaging worship. Every chapter has a challenge for you to take action. Don't just read; absorb, reflect, and uncover new, fresh ways for you to magnify the Lord in your church. Now is the time to fall in love with leading all over again; now is the time to gain a real passion for your people and a real perspective that you are a shepherd. You are called to know and care for your flock.
ABOUT THE AUTHOR
Douglas James Hood is a musician, composer, and worship pastor at Central Ministries of Fort Wayne, Indiana. In addition to holding a BS in Music Composition & Bible, he is also President of CSD Group, Inc., an award-winning design and integration firm that partners with churches throughout the United States to elevate their worship experiences through better audio, video, lighting, and acoustics. Doug is married with five children, two grandchildren, two dogs, and an unconfirmed number of cats.