Something astonishing happened in 1990 that changed the world forever—scientist Tim Berners-Lee invented the World Wide Web. The "information superhighway" stepped onto the scene and completely revolutionized the way we communicate.Times have certainly changed, and as far as technology is concerned, you better keep up or you'll be left behind. Rapidly advancing technology has left a lot of victims in it's wake over the last few decades. And  what much of the Church doesn't realize is that missionaries in particular have found themselves pummeled in the whitewash of "keeping up." It's time to step into more creative missions with our talent and ability!
The connection of a missionary to the sending Body is absolutely vital for the sake of their spiritual and financial livelihood.
How do we know how to properly care for God's frontline workers unless we have a clear picture of what is necessary to keep them equipped in their mission?
An unrealistic expectation and tension has been placed upon a group of Kingdom people to become master communicators and technology savvy individuals in this modern day. Should they not just "get with the times?" Well, the consequences speak for themselves. A lack of prayer and financial support are leading to missionary attrition in a myriad of ways.
In a recent interview with a 25-year career missionary couple, Jim and Liz Baker, we asked them to share their biggest struggle:
"Our support base is dying off," they said. "Our primary supporters are among the older generation and as they are passing away so is our financial stability."
The Bakers have been raising support the same way for over 18 years, but it seems it isn't working anymore. Their familiar methods of communication are no longer resonating with the younger body of Christ. But Jim and Liz continue their work despite their quickly diminishing income. They have been forced to cut their salary several times, but they are faithfully trusting God's provision.
"I have to learn how to do the MailChimp stuff . . . I need a missions makeover," Jim said laughing. "But we don't want people to give because they see we are in need. We want them to give because they see how awesome God is."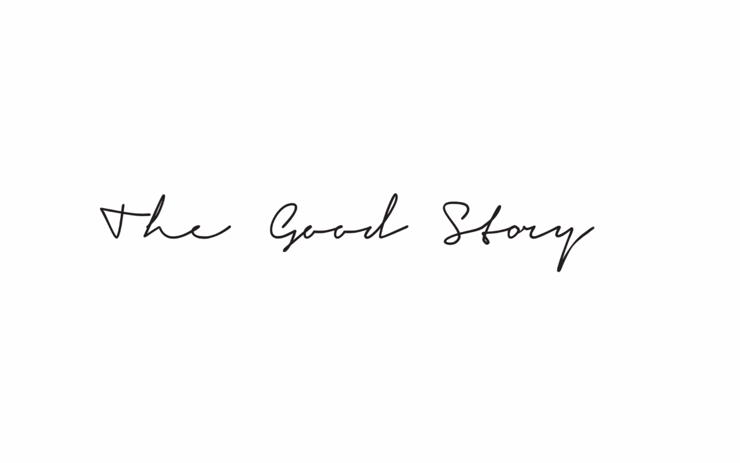 Can I ask you an honest question?
Have you ever slapped a text heavy, poorly exposed prayer card on your refrigerator never to think about it again, or carelessly tossed a two-page, single-spaced newsletter on your pile of mail? Do you keep that long form email with a PDF attachment marked "unread" in your inbox intending to get to it at some point as your due diligence?
This, sadly, is the rule rather than the exception for cross-cultural communication between goers and senders.
We are living in an unprecedented moment in church history. Because of that little invention by Mr. Lee in 1990, the techs and creatives of the church have been handed a golden platter of opportunity for the Great Commission to be fulfilled in our lifetime.
Does that excite you just a little bit? Our lifetime.. Technology is already quadrupling the speed in which Bible translation can happen. What took decades to accomplish in translation now only takes a few years through ministries like SEED Company.
Before the internet, there were no other options for communication but to send paper newsletters. Before DSLR's became somewhat reasonable to purchase, missionaries were left with slides and film cameras to visually communicate their mission.
Do you see what I see? An opportunity for creative missions?
Are you seeing a bridge that must be crossed for the sake of the Gospel?
Let's ask some of your fellow creative comrades if they see it:
"Historically, visual arts and more recently technology can "go" places that people and words cannot. I think to not engage the visual arts as well as technology is to not utilize every resource at our disposal to fulfill the Great Commission. — Anthony Russo: Communication and Creative Arts Director at First Baptist Indian Rocks (Florida)

"I believe our culture is so visually driven and the attention spans of my and younger generations has never been shorter. The traditional forms of missions communications need to adapt with the times, and I feel that creatives can play a huge role in this adaptation.If I can create imagery that causes people to engage longer than they would otherwise and therefore are able to pray more specifically, give directly or even go to a place…that's something I want to be involved in — Joel Coleman: Lead Photographer at Liberty University (Virginia)

"We are modern artisans of the art and science of effective communication. Our participation is crucial to the fulfillment of the Great Commission. It's that simple. Beneath that, I believe we were all specifically designed to love what we love and do what we do. Our skills and abilities are not random or incidental. They were given to each of us by God with great intention.." —Ralston Vaz: Identity and Brand Strategist at Thinkory (Washington, DC)
In the book of Exodus, we see Moses gather the Israelites to begin building the tabernacle. A distinct pattern in the text emerges that we must explore. A request is made specifically to all the skilled among the Israelites. Those who could create beautiful things, architects and construction specialists, makers and artisans, men and women alike for everything visual in the tabernacle, this required skilled laborers only.
Over and over Moses charges the crowd, "All who are skilled among you are to come and make everything the Lord commanded…every skilled woman brought what she had made….every skilled person to whom the Lord has given skill to carry out all the work are to do the work just as the Lord commanded…" (chapters 35 and 36).
Now here's the kicker, without exception, every time the charge for skilled workers is requested it is immediately followed by this caveat, "Everyone who is willing… and whose heart moved him came … every skilled person to whom the Lord had given ability and who was willing to come and do the work."
It would seem, based on the text, that there were many Israelites who had skill, but not the willingness to build God's temple. It isn't enough to just have the ability…that alone does not build the Lord's Kingdom.
 It is the availing of those gifts with a willing heart that accomplishes this.  
Because the veil was torn upon Christ's death and resurrection, we don't have to build physical tabernacles any more in order to encounter God. We get to build His global Bride who all have free access to Him anywhere with no barrier.
This is the good news the world is hungry for. This is the message our missionaries carry out each day in their corner of the earth. 
The Lord told Moses to call a specific section of the Body forth to complete the work of His tabernacle. Nobody else. I wonder, is He calling you to a deeper work with your creative skills and abilities? Do you want to see His global church filled in your lifetime?  Do you see that you and your skills are vital in helping God's frontline workers be equipped and trained to communicate in this age of technology?
Exodus 36 ends with what I can only hope and pray will happen if we properly connect creatives in the body to missionaries:
"Then Moses gave an order…no man or woman is to make anything else for the sanctuary…because what they already had was more than enough to do all the work."
You have the ability…but are you willing?
Lets invest more in creative missions, as a community who wants to use our creativity to help more people see the face of Christ. 
Lets invest more in creative missions, as a community who wants to use our creativity to help more people see the face of Christ.
Click To Tweet
FREE VIDEO ON "CREATIVE MISSIONS TODAY":
Simply click this link, and we'll send you the full video of Luke McElroy's interview with The Good Story founders (Ryan and Kelly Portnoy) absolutely FREE!