A big topic of conversation in the church is creativity. There are countless ideas out there about how to add creative elements to your church services. We all know that no two congregations are alike and so what might work for one church won't be a great option for another. So, how do you find a great creative option that works for your church? Look at a bunch of options and see what can fit in your environment. Today, I'm running through a list of 7 creative ways to use projection in your church services
1
TripleWide Wall
The triplewide setup (this can be discussed very similarly with a doublewide setup) is the most common setup we run into and obviously our passion! Keep things simple. Hang three screens side by side by side and align three projectors, one for each screen. Throw in a multiscreen processor and a presentation software or VJ application and you're good to go.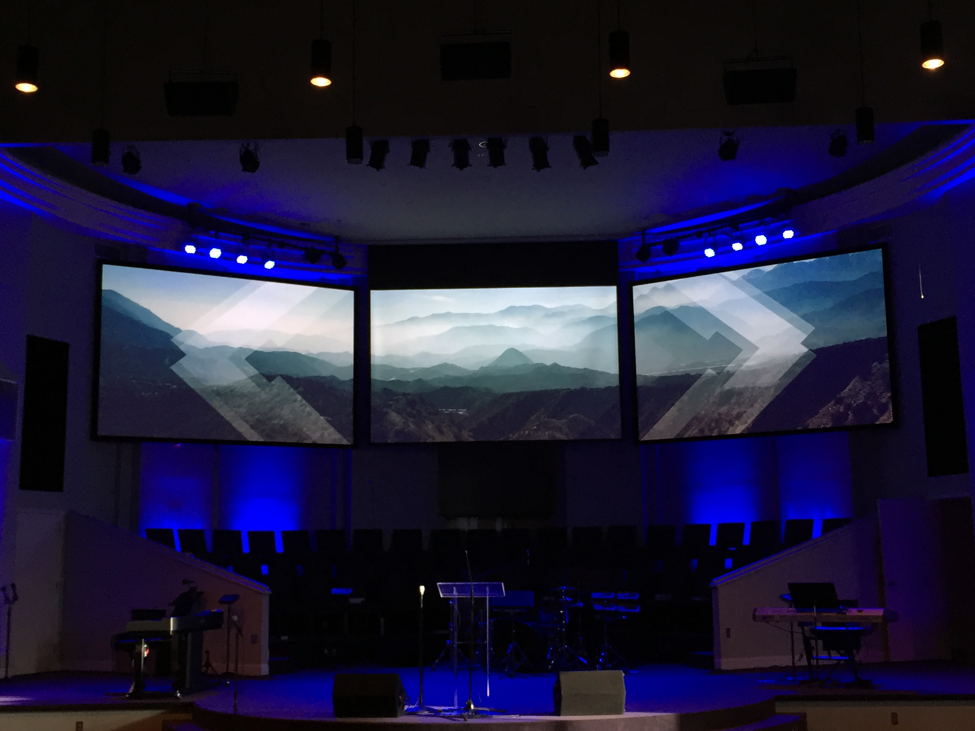 For a twist on this, flip your screens vertically and go with a triple tall setup!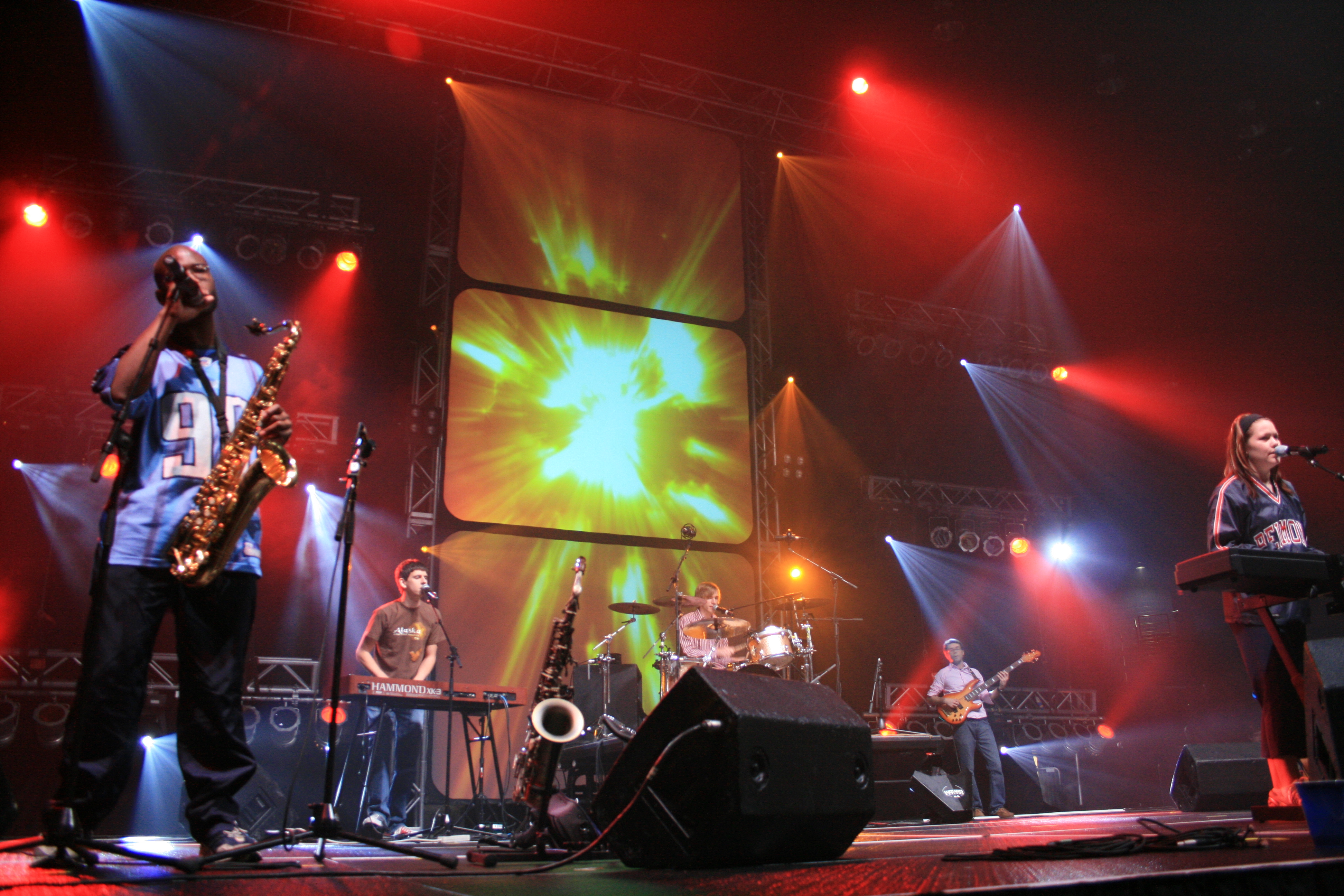 2
Environmental Projection
Environmental Projection is one of the most immersive environments you can bring to your church. The greatest part of environmental projection is that for many rooms, you don't have to do much to your stage area to make this massive change.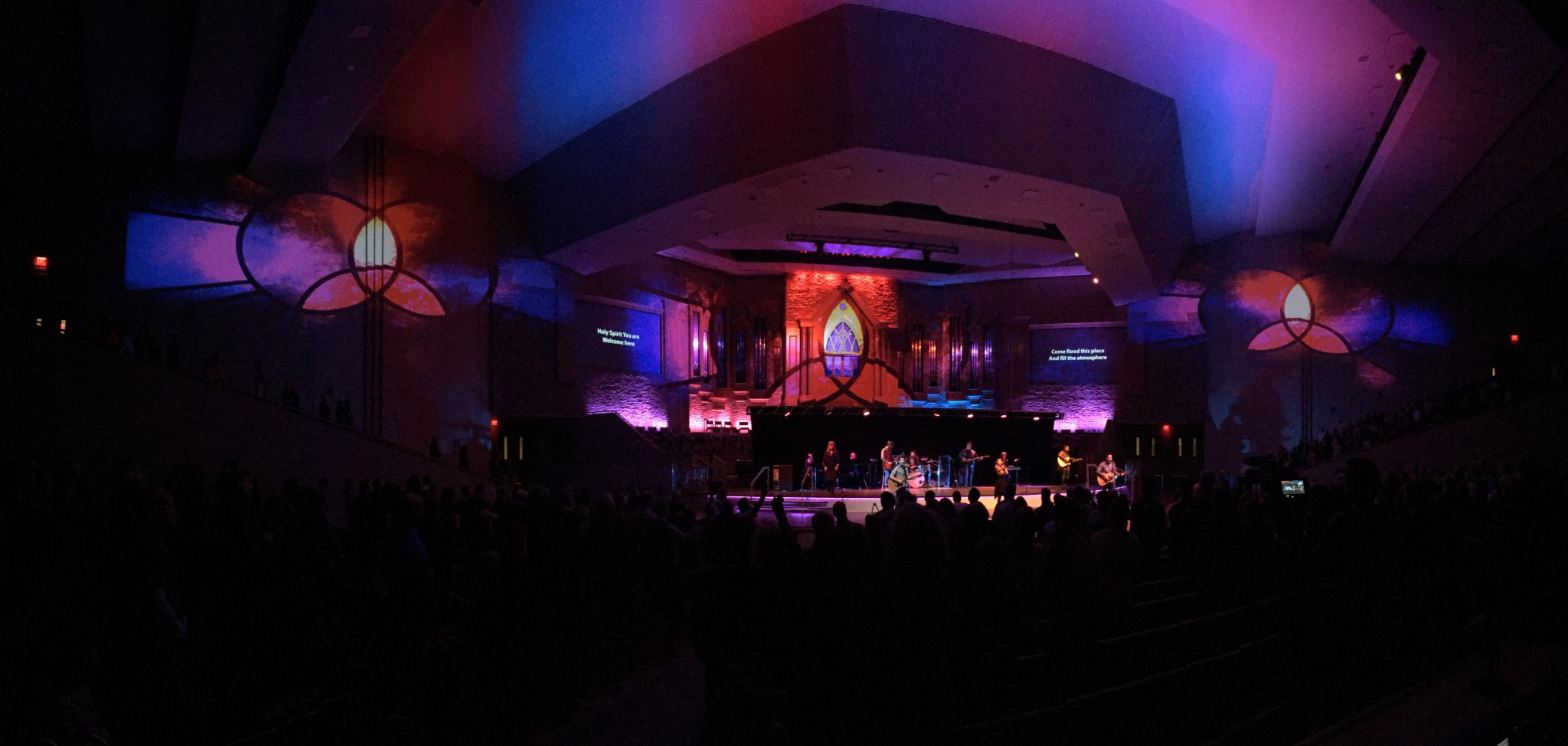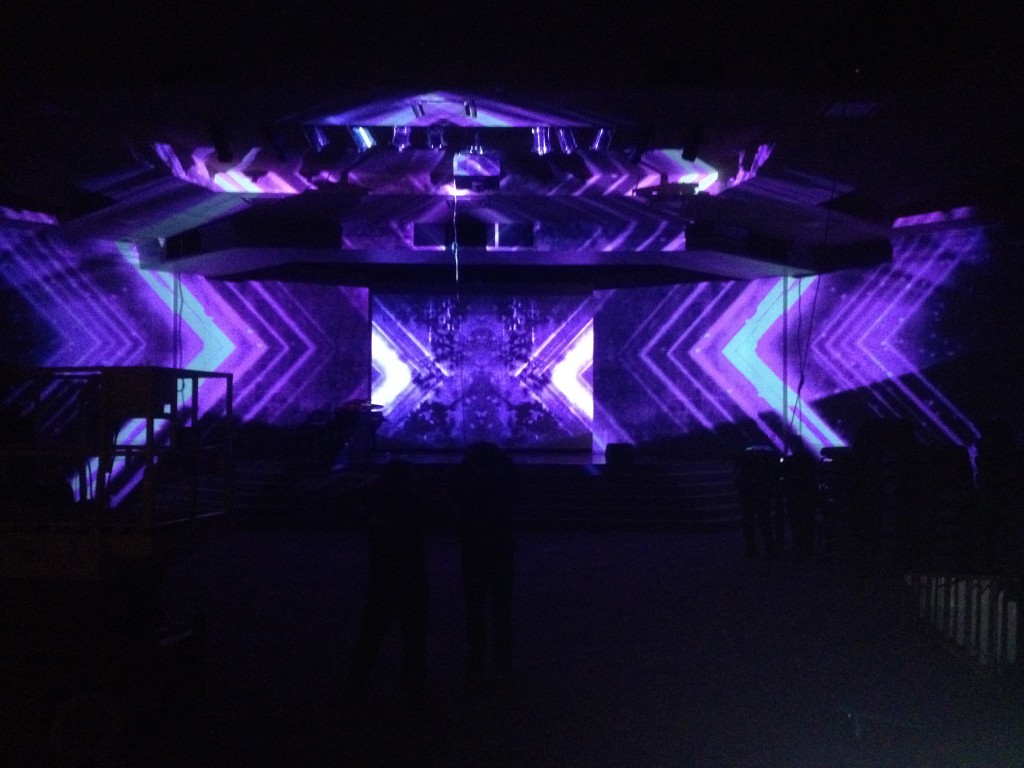 Highlight the structural and architectural elements of your room by truly seeing EP as "paint on the walls." EP doesn't need to feel like a high resolution LED wall, but rather a manner to create an immersive environment. Whether you want to immerse your congregation in an urban cityscape, a winter wonderland, or transport your room to the heights of the heavens, EP can take you there in the blink of an eye.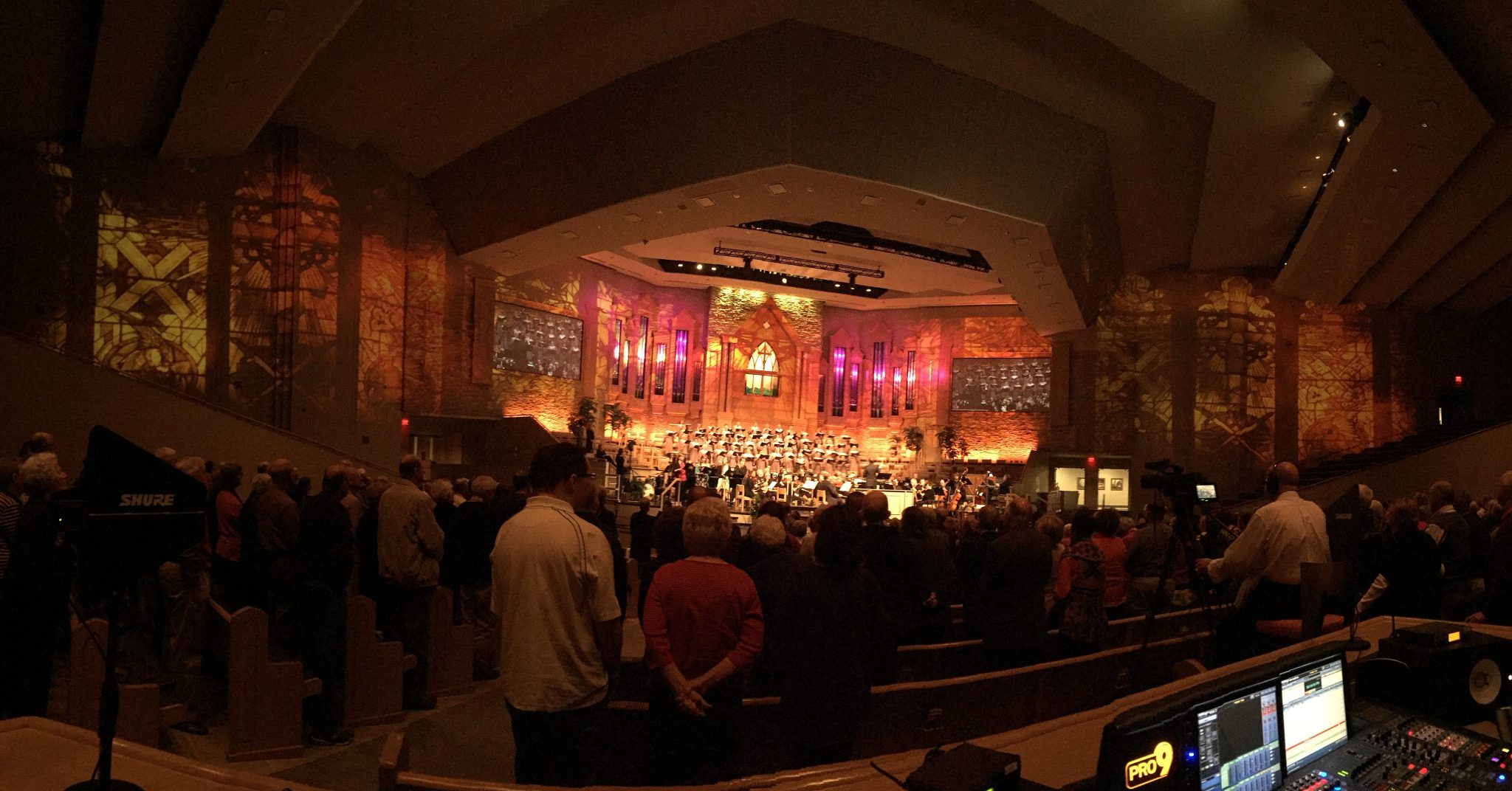 3
Edge Blending
Edge blending takes a bit more technical knowledge (combined with some time and patience.) However, you can create a multitude of effects using the concept of edge blending. This is especially helpful if you're trying to create a backdrop directly behind your worship team or speakers.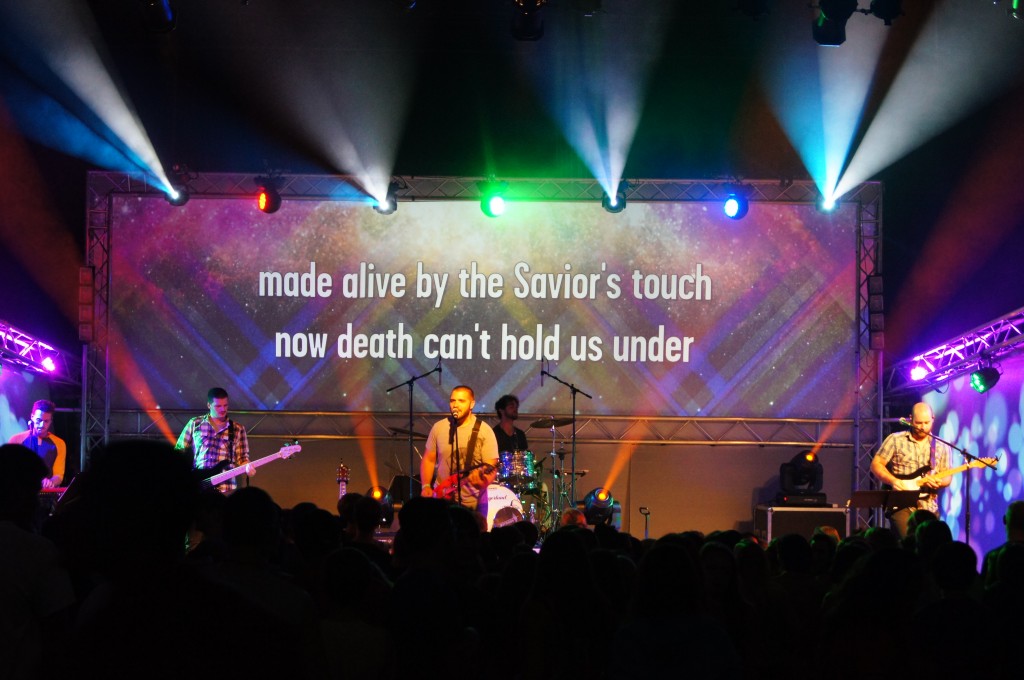 Edge Blending helps create a seamless backdrop for your space. Usually edge blending is on a smaller scale than EP, but if you have a big room, you can create a massive backdrop with edge blending as well. It can be done as simply hanging a large white cyc or scrim as a backdrop for your stage. Or, perhaps you have a massive white wall that's just begging to be projected upon. Edge blending takes care of all the little issues and inconsistencies that occur when you put two projectors side by side. Edge blending, in the simplest terms, combines, overlaps, and blends the two projected images into one to remove the imperfections of placing two projectors side by side. You'll need a special software or piece of hardware to accomplish this setup. A little extra effort and investment, but an amazing effect.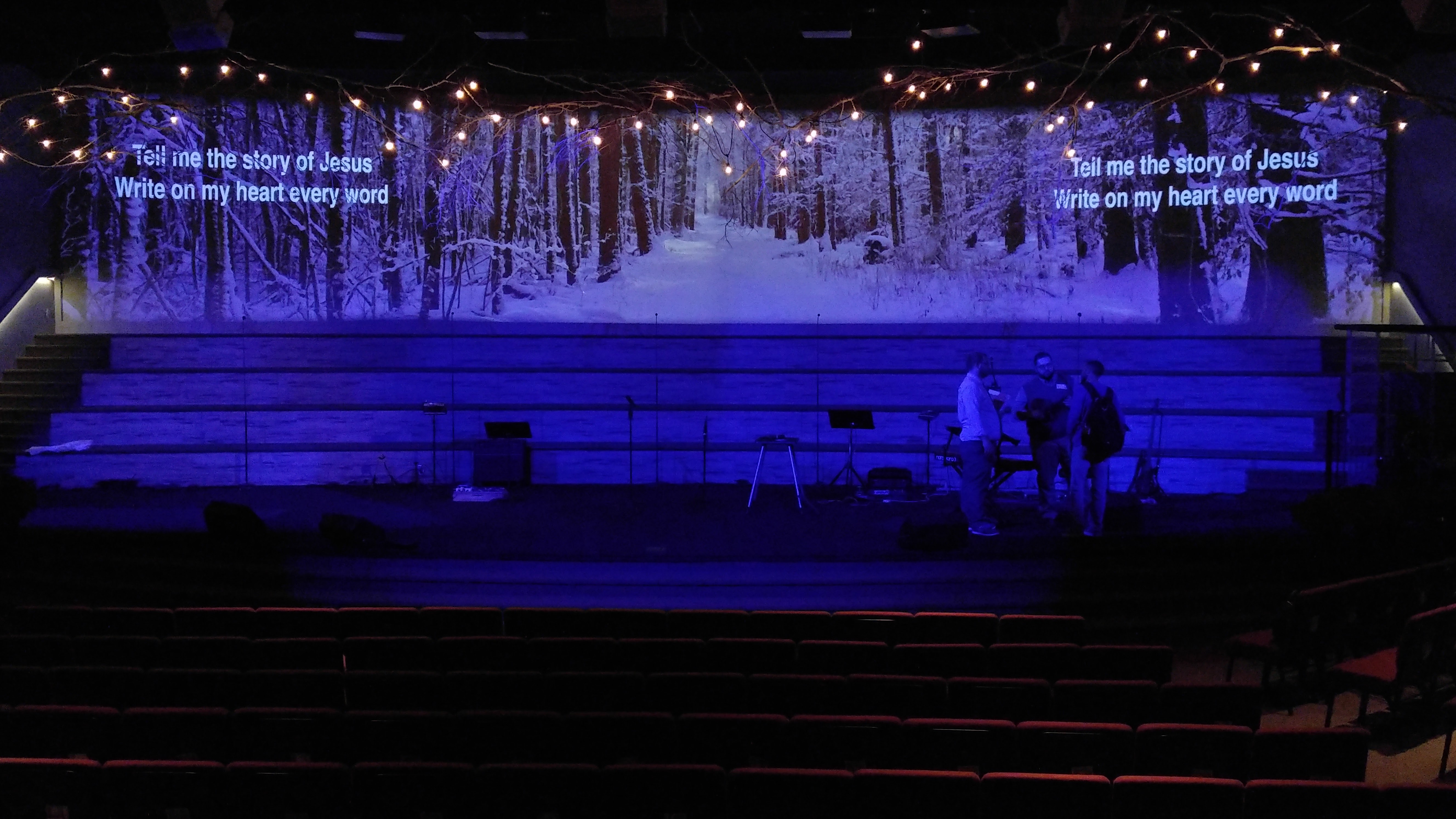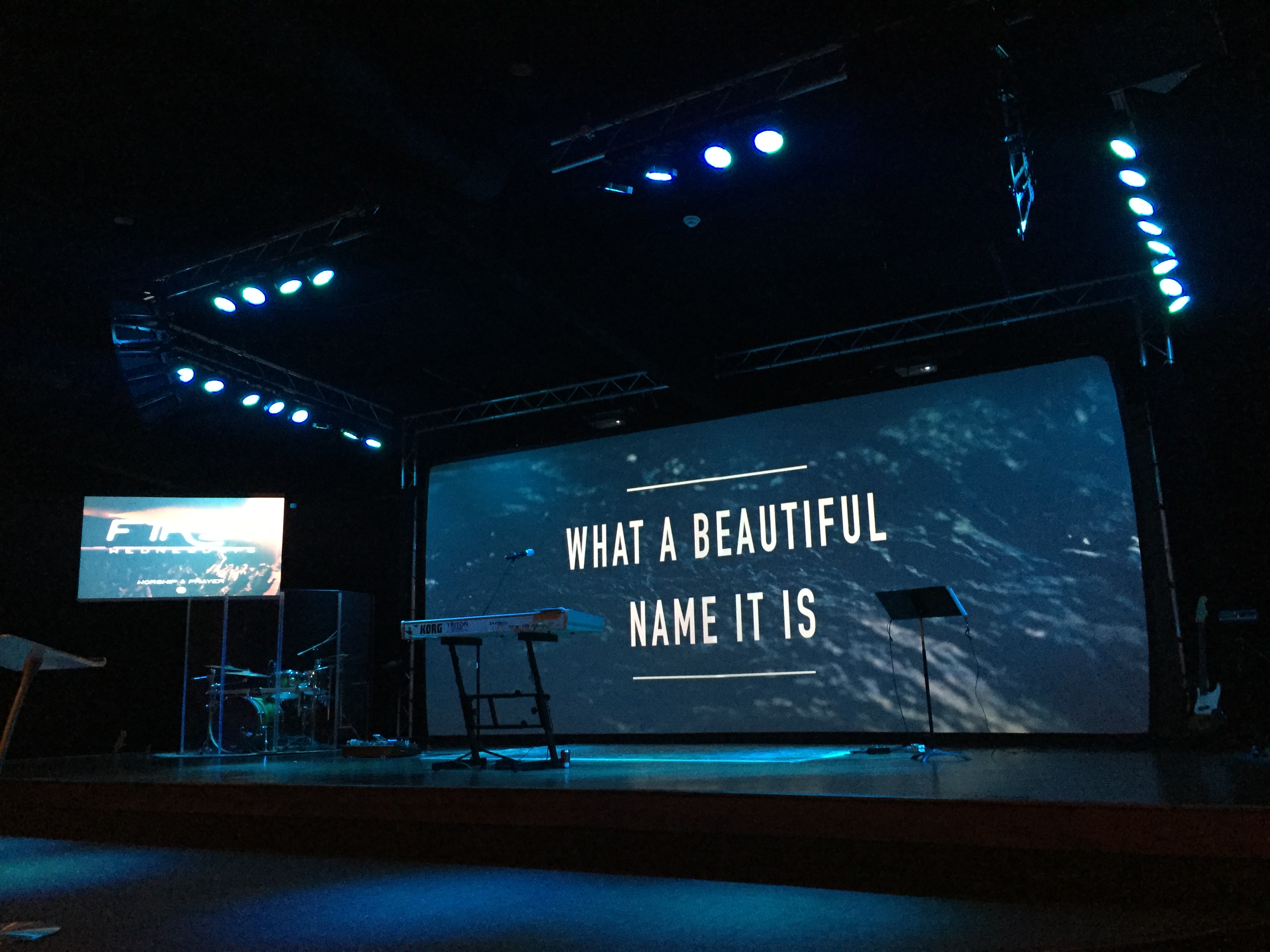 4
Projecting Shapes
This is a great option for creative elements during certain seasons (i.e. Christmas) or for special events especially if you have an extra projector or two lying around. Finding elements in your stage design that you can project map on creates a focal point that people will remember. Whether it's on your main stage or elements in your lobby, project mapping onto shapes (geometric shapes, snowflakes or Christmas trees/ornaments, instruments, etc.) is a creative way to use projection in any environment.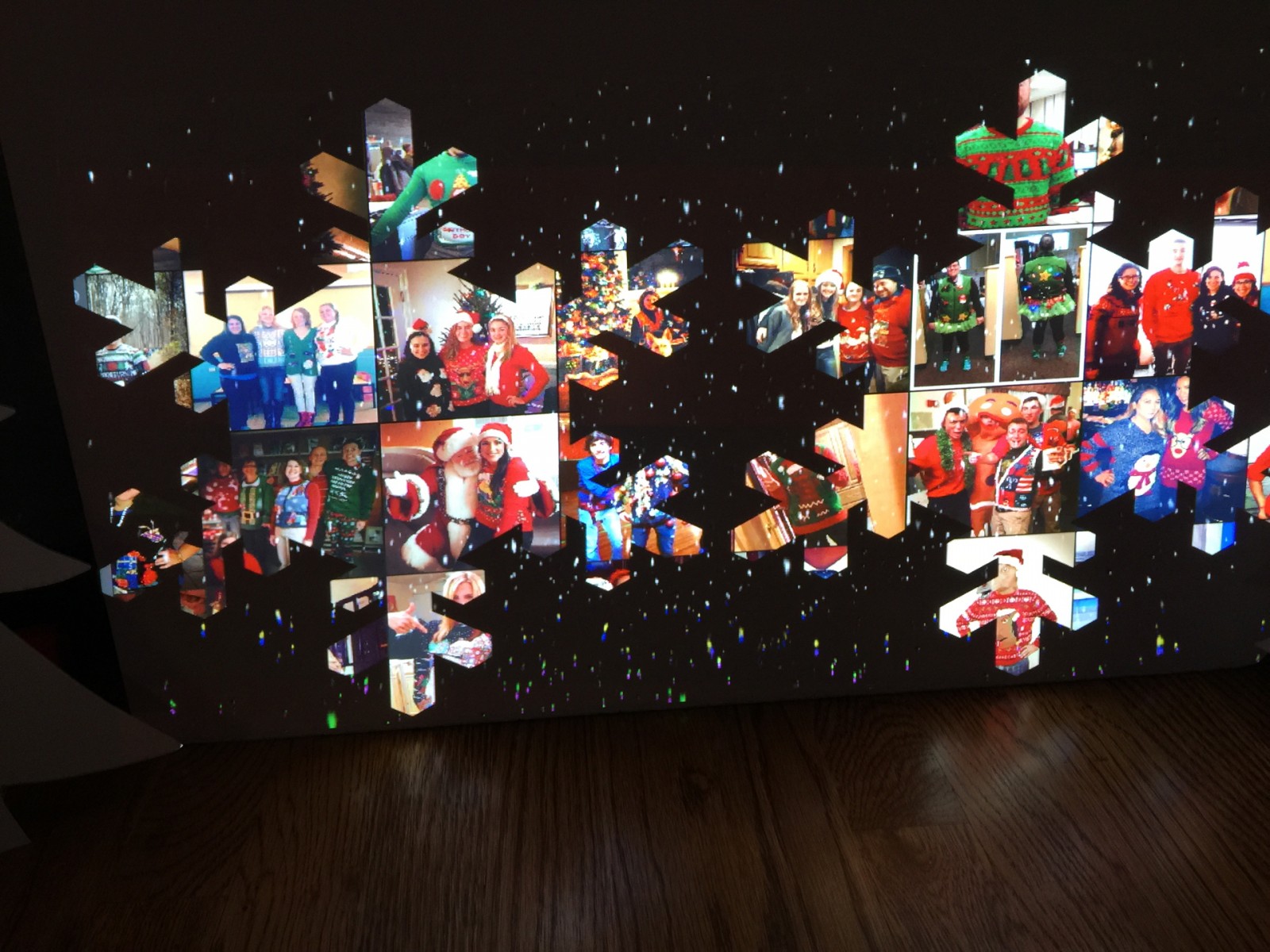 5
Ceiling Projection
OK, disclaimer, ceiling projection is one of the hardest creative projection elements to incorporate, especially on a large scale. However, the effect is amazing. The hardest part will be how you align and map your pixels to ensure that content doesn't appear warped, stretched, or out of place. Also, choosing content to put on the ceiling is important as perspective is so much different than on a wall or screen.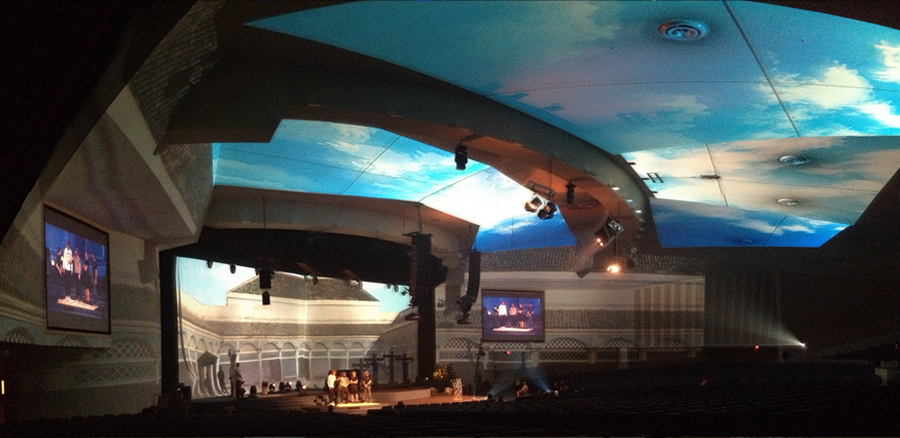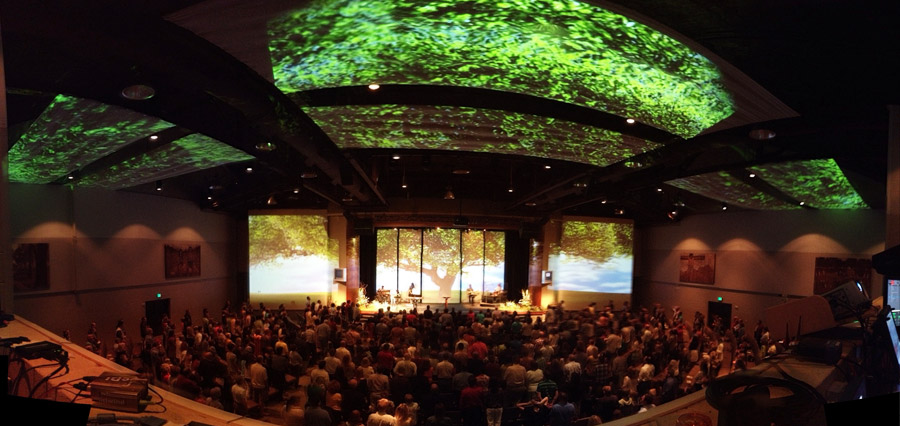 6
Air Projection
A projector and a fog machine/hazer will create a dazzling environment. Consider this for a special event, night of worship, or during a climactic point in a drama presentation. This will give you an abstract display of light and color as it reflects on the fog, bends around people, shapes, and other objects.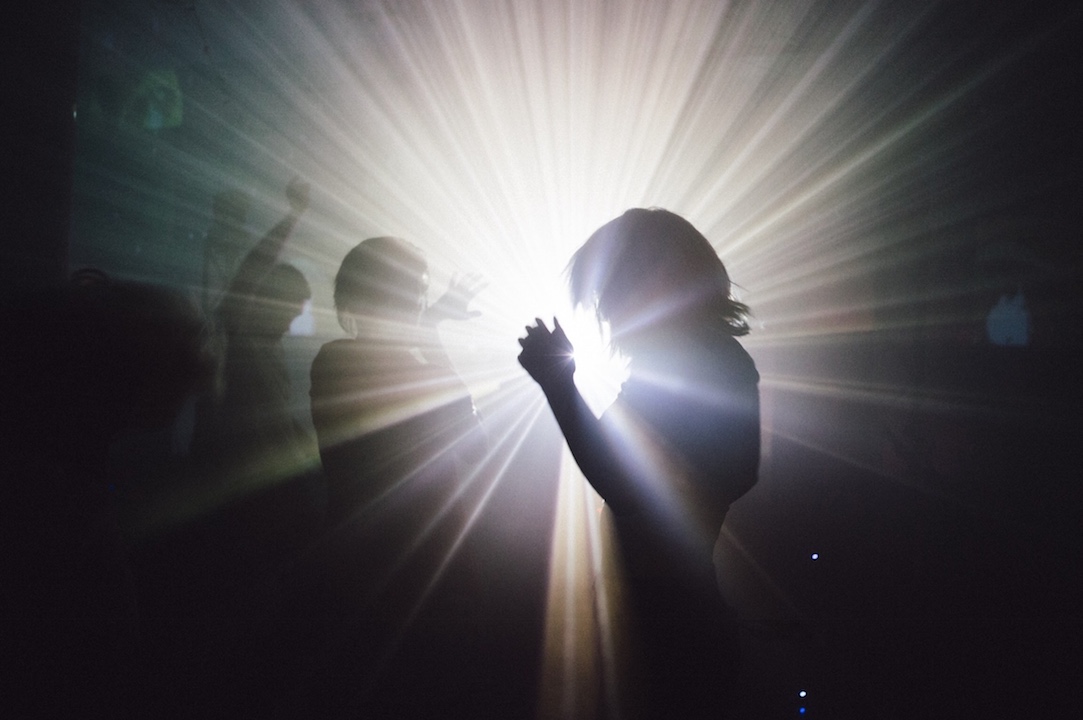 7
Mixing Projection with Other Mediums
Mixing projection with other mediums (i.e. LED  Strip Tape, Lighting  TV's, etc.) is a creative way to expand your canvas. You need to be careful with this as you can easily overdo it, but when you choose your components intentionally, they will come together in a stunning manner.
Put a scrim in front of an LED wall to project on top of the LED the same content that's on your wall. This will make certain portions of it pop and help create focus across your canvas. Additionally, you can put a scrim behind your LED, off to the sides, or in between the panels. You can also use other mediums to add texture, mood, and even more depth to your environment.


I hope this has helped inspire you into creating different environments for your services.  Feel free to comment with pictures of some of your ideas.