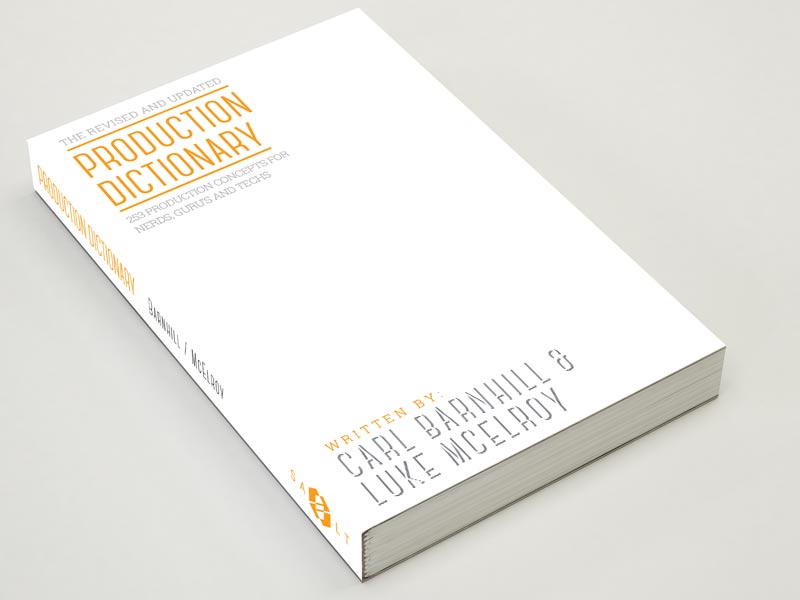 Revised and Updated: Production Dictionary
This is a partnership between [tweleve:thirty]media and SALT Conferences. Make sure to check out the other resources that Carl Barnhill has produced at twelvethirty.media.
FREE DOWNLOAD:
To download this free resource, simply fill the form out below to join the SALT and [tweleve:thirty]media mailing list! You'll receive a download link immediately. If you want to share this free resource, please share this page (not the download link in your inbox) so we can continue to giveaway great resources.
What's In the Production Dictionary?
In this amazing 45 page guide, you'll get a front-row to all the phrases, concepts and terms that are used in the world of live production. Use it as a cheatsheet or your boot-camp training guide, as you get ready to hang with the best and talk the talk.
Within this, you'll learn 253 concepts, words and terms that specifically relate to the role of video, audio and lighting in the live environment. From worship leaders who want to connect with their tech team, to a volunteer who wants to become more knowledgeable in production, this resource will help exponentially!
The Production Dictionary is written by Carl Barnhill and Luke McElroy and is distributed via a partnership between SALT Conferences and [twelve:thirty]media.


Who is [twelve:thirty]media?
This incredible resource would not have happened if Carl Barnhill and the team at [twelve:thirty]media wouldn't have laid the groundwork for our team. [twelve:thirty]media exists to help churches all around the world Transform their Worship Experiences through Worship Media, Custom Media and Production Training.
Check out all the products they have to offer at twelvethirty.media. Please note, by downloading the Production Dictionary you will be automatically added to the [twelve:thirty]media and SALT community email lists.