Description
Have you ever found yourself wondering, 'am I creative enough?', or 'where do I go from here?' you're not alone. Creative Potential is for anyone who wants to make more of their creative craft or God-given calling in life!
Included in the book Creative Potential:
Story of stepping into your calling covering topics like: "What do to when you know God is calling you to something", "How to deal with setbacks in your Spiritual and Creative journey", and "What trusting God for the plan looks like."
The 4 biblical principles of creativity: Uniqueness, Excellence, Collaboration and Contagiousness.
Breaking down the things that limit our potential (Including fear, pride, and more)
Practical insights on getting more out of your creativity and your creative impact in culture and much more!
The book is broken into two parts. ACT I and ACT II. In the first act, you'll experience the narrative of Luke's personal journey. Throughout he shares stories of finding, missing, and realigning himself to the calling God placed on his life. It's a story you'll not only resonate with, but find yourself as you process what God is calling you to do with your life!
In the second act, Luke unpacks the four biblical principles that will help you uncover powerful truths about yourself, your craft, your community and the world around us.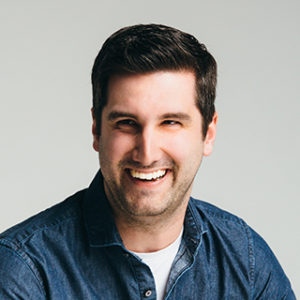 Luke McElroy is the founder of Orange Thread Media, the parent company to Orange Thread Live Events.  Through his leadership, Orange Thread Live's work has been seen around the world through American Idol, Blake Shelton, Super Bowl and the countless other events.  Luke is also the author of three other books, Environmental Projection, The Wide Guide, and most recently Creative Potential.  He and his wife Tricia live in Nashville, Tennessee.
Pages: 238  |  Publisher: SALT Conferences  |  Format: Print, E-book (epub, pdf, mobi) |  Release Date:March 15, 2018
|  Chapters: 16  |  Language: English  |  ISBN-13:978-0991330744