Description
An invitation to find beauty and meaning in the ordinary and imperfect aspects of your life; not as a call to settle for less, but rather as a way to mysteriously participate in God's power and purpose.
Glenn Packiam wants to empower readers to find great joy, purpose, and passion in their daily living. While bread may be one of the most common items on our dinner tables, Jesus chose to take it at the Last Supper and invest deep, wonderful, and transcendent meaning in it. Like the bread that was blessed, broken, and given; readers will see how God uses ordinary experiences to cultivate their mission and their brokenness to bring healing to the world. The ordinary is not the enemy; it is the means by which God accomplishes the miraculous. Through clear biblical teaching and practical steps, Packiam leads the reader into a more purposeful, directed, hopeful future.
Re-think your purpose in life and discover your calling
Rediscover the truth about yourself and who you really want to be
Follow a clear formula for moving forward with authenticity
Break out of your comfort zone and feel fully alive
The fact that you've succeeded doesn't mean that you can never change; your dedication, commitment, and skills got you this far—imagine what they could do with a healthy dose of passion! You Unstuck re-acquaints you with your authentic self, helps you uncover your passion, and guides you toward your next big thing.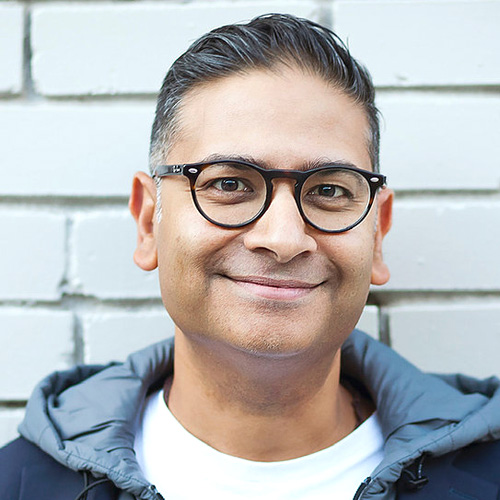 Glenn Packiam is an associate senior pastor at New Life Church in Colorado Springs, Colorado, and the lead pastor of New Life Downtown, a New Life congregation.  Glenn earned a Doctorate in Theology and Ministry from Durham University in the UK. He also holds BA in Theological/Historical Studies and Masters in Management from Oral Roberts University, and a Graduate Certificate in Theology from Fuller Theological Seminary. He is an adjunct professor at Denver Seminary and a Visiting Fellow at St. John's College at Durham University. He is also an ordained priest with the Anglican Church of North America (ACNA).
A regular speaker at conferences for pastors and church leaders, Glenn has also taught seminars and classes at Durham University (Cranmer Hall), Denver Seminary, Calvin College, Samford University, and Trinity School for Ministry, and has preached at chapel services at Oxford University (Wycliffe Hall), Biola University, and Asbury Seminary.
Glenn was one of the founding leaders and songwriters for the Desperation Band and has been featured on several Desperation Band and NewLifeWorship recordings. He has also released three solo projects with Integrity Music, "The Mystery of Faith", "The Kingdom Comes", and "Rumors and Revelations". As a signed songwriter with Integrity Music, he has had the honor of writing and co-writing over 65 worship songs, including several well-loved songs, like "Your Name" and "My Savior Lives." Glenn, his wife, Holly, their four children are enjoying life in the shadow of the mighty Rocky Mountains.
Pages: 224  |  Publisher:Multnomah |  Format: Print |  Release Date: August 6, 2019
Language: English  |  ISBN-13:978-0525650751